Negi Haruba's harem, romance, and comedy manga Gotoubun no Hanayome (The Quintessential Quintuplets) gets TV anime adaptation for 2019 release. The series will premiere first on TBS and later on other broadcasting stations. The first teaser visual carrying the official announcement features one of the girls from the series in a bridal dress. The announcement is available on both the official website as well as the Twitter account.
Gotoubun no Hanayome Announcement Visual
Fantasy Romantic Comedy Manga Trinity Seven School Gets 2nd Anime Film
The story is as follows. Futaro Uesugi is a poor, anti-social ace student in high-school second-year. He accepts a private tutoring gig with good pay to make his life more comfortable. To his surprise, he finds that these pupils are his very own classmates. Furthermore, they are all girls and they are gorgeous. Moreover, they are quite troublesome to deal with and have poor grades. He is now responsible to see that they do not flunk out the grade. Well, his first task is to simply gain the trust of the sisters'. And thus begins the romantic comedy life with the Nakano quintuplets' with an everyday load of cuteness and party.
Author of the series, Negi Haruba took to Twitter to post a celebratory sketch, to commemorate the anime adaptation of the manga.
Upcoming Natsume's Book of Friends (Natsume Yūjin-Chō) Anime Film Releases New Trailer
Originally bought out as a one-shot story in Weekly Shonen Magazine, due to the favorable response from the readers, the magazine took to the serialization of the series.
Kodansha's Weekly Shōnen Magazine is publishing the manga since August 2017. Currently, the series has five volumes to its credit, with the latest volume of the series hitting Japanese stores on July 17. Kodansha Comics currently distributes the manga with the North America title 'The Quintessential Quintuplets.'
Manga's 1st and 5th volume covers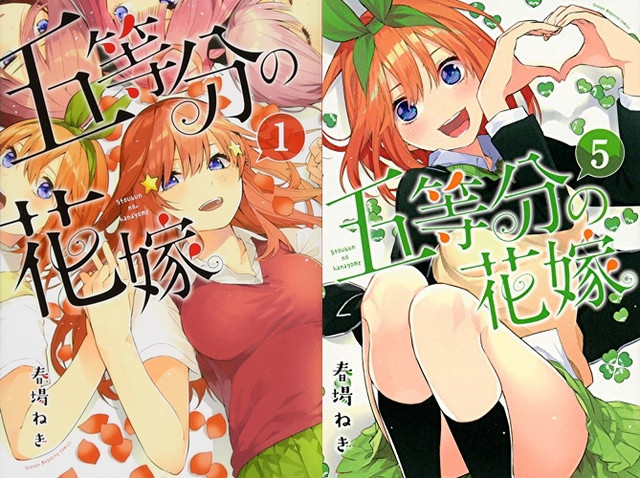 Romance Light Novel Series Seishun Buta Yarō Gets TV Anime, Releases 1st Promo Video
I'm a total fan of Japan and Japanese culture. In fact, my wish is to go and live in Japan. At least for some short period of time to see how things really work there. Because, like every other country, Japan also has some good and some quite bad sides. But, in this article, we are going to focus only on…
Love our posts? Do follow and like us: