Nintendo Switch at Nintendo Direct.
The Nintendo Direct has come and gone. We're left taken away with a number of 3DS and Switch titles. After a successful year, Nintendo rides the momentum with new titles. Some of these include new releases, while the others include remasters and major updates. Check the jump below to discover the four Top Nintendo Switch Games that captured our attention!
Top Nintendo Switch Games #1 – Splatoon 2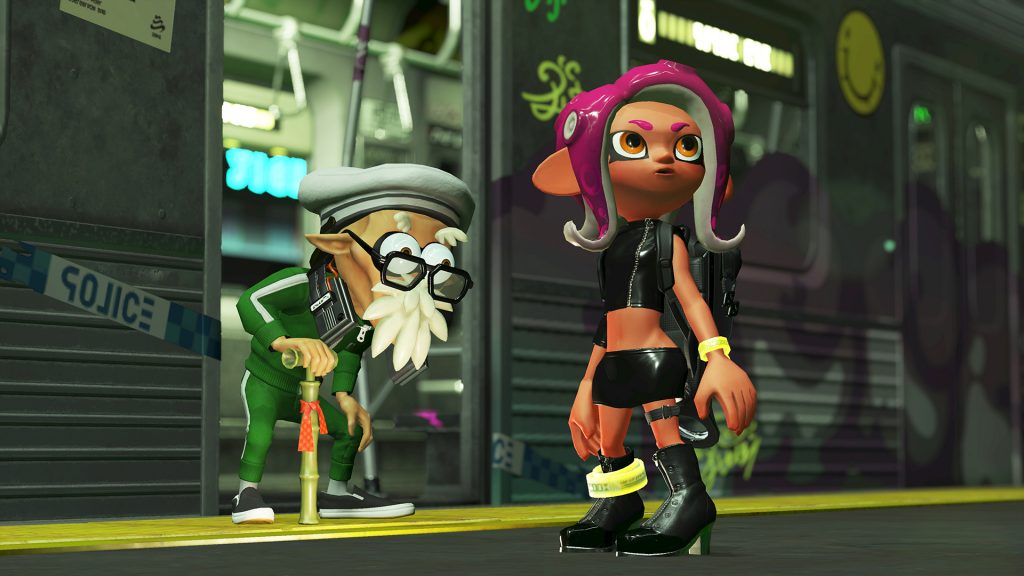 Splatoon 2 released on the Nintendo Switch in 2017. Following the Wii U title, Splatoon, the games are known for their free updates. Stages and weapons were added continuously while also distributing balance changes. With version 3.0 launching, it will include new outfits, stages, and an additional title – Rank X. This new rank is above the Rank S, the current highest rank you can unlock in Ranked Mode. Consequently, clearing certain conditions will also net you an appearance from the long-lost, beloved Squid Sister from the first game, Callie!
Most noteworthy, however, is the Splat Bomb Nintendo dropped during their presentation. For the first time in the series' history, Splatoon is getting a full-paid DLC expansion – the Octo-Expansion. Featuring the story of an Octoling, you must guide her through an underground subway labyrinth and uncover new twists and tales in this brand new story expansion. Finally, clearing this new story mode will allow players to play as an Octoling in the online mode of Splatoon 2.
While not considered a new game, per se, the bevy of updates for one of the Switch's single-biggest titles makes a notable presence. Splatoon 2 Version 3.0 releases in late April. In addition, the Octo-Expansion releases in Summer 2018.
You can buy the game on Amazon here: Splatoon 2 – Nintendo Switch.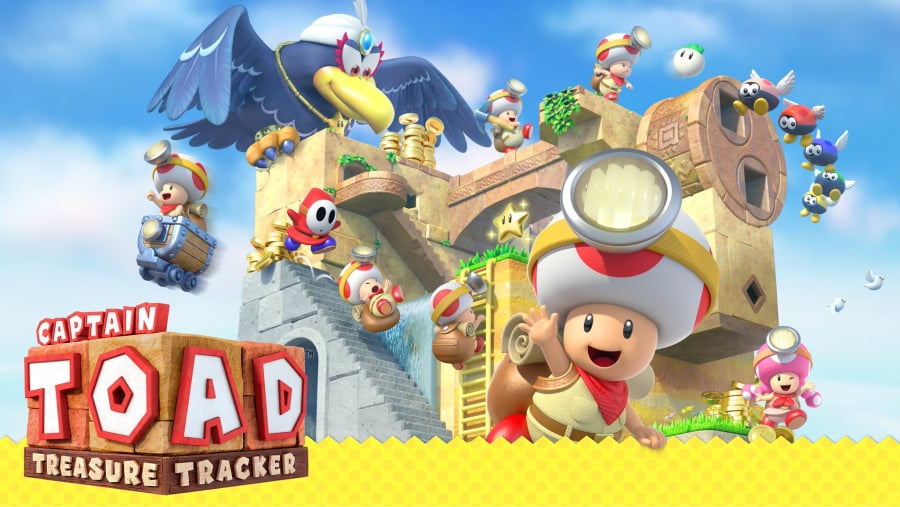 Captain Toad originally debuted on the Wii U in 2014. Released at $40, it contained the quality and enjoyment of a full-priced Nintendo title. Spun-off from the Captain Toad levels from Super Mario 3D World, this game allowed players to control the Captain Toad in a puzzle-based, platforming hybrid. While Captain Toad cannot jump, he can solve puzzles with levers and switches. Using Hammers and Turnips, there are a number of nostalgic throwbacks to Nintendo's past. Each stage offered a new challenge, some of which tested the most hardened of veteran Nintendo fans.
Now releasing on the Nintendo Switch, Captain Toad: Treasure Tracker is the second go-round. An overlooked title, Captain Toad was simple, yet challenging. The game paces itself well and is undeniably charming. New to the Switch version includes a form of co-op play. The second player can assist the first player by lobbing Turnips using their controller. This provides cover fire for Captain Toad. In addition, this re-release also features new stages, which include worlds from Super Mario Odyssey.
Look for Captain Toad: Treasure Trackers on the Nintendo Switch on July 13, 2018. If you currently do not own a Switch, look out for the 3DS version releasing on the same day!
You can pre-order the game on Amazon here: Captain Toad: Treasure Tracker – Nintendo Switch – Nintendo 3DS.
Top Nintendo Switch Games #3 – Octopath Traveler
Square-Enix and Silicon Studio's latest RPG releases in mid-2018. New to the game's features are two new characters: Tressa the Merchant and Alfyn the Apothecary. Each character in the game has a special ability they can use – on the map – to interact with NPCs. Tressa can buy items from any NPC in the game, Meanwhile, Alfyn has the ability to inquire information from characters.
Octopath Traveler features eight playable characters, each with their own intersecting storylines. In addition, these characters can cross-train in Jobs as well. The dual-classing system is similar to the gameplay of Final Fantasy III and Final Fantasy V, allowing characters to mix and match with various class abilities. Furthermore, this leaves possibilities of broken setups among these characters.
Check out Octopath Traveler on July 13, 2018. Preorder the standalone game or check out the Wayfarer's Edition, complete with a pop-up book of the characters, a sound selection CD, and more.
You can pre-order the game on Amazon here: Octopath Traveler – Nintendo Switch
Top Nintendo Switch Games #4 – Super Smash Bros.
Finally, the big one. The one we've been waiting for. Because of the massive anticipation predating it over the last year, Super Smash Bros. became a top trend on Twitter within hours of its announcement and will be the source of major speculation over the coming months. Despite many requests from players for an upgraded port of Smash 4, ala Mario Kart 8 Deluxe, Nintendo seems to have gone the way of making a new game altogether.
Starting with the teaser of the Inklings meeting the characters in front of the giant, flaming Smash logo, the long-requested Inkling characters, from Splatoon, have been all but confirmed. With four years spanning between the Wii U and the Nintendo Switch versions, social media is running rampant with the discussion on characters, modes, and all sorts of possibilities. The teaser included a feature of Mario and Link, with the latter wearing the clothing from Breath of the Wild. Consequently, this indicates an all but assured possibility of a new game. Note the potential of seeing sites and attractions from recent Nintendo hits, like Super Mario Odyssey, The Legend of Zelda: Breath of the Wild, and many more.
You can pre-order the game on Amazon here: Super Smash Bros. – Nintendo Switch.
The Rest of the Releases.
Nintendo assures a promising year ushering into 2019. Among these picks include titles, ranging from Wii U remasters to indie games. This Nintendo Direct features many titles spanning re-releases and new titles altogether. Players looking for brand new titles, check out Kirby: Star Allies, Mario Tennis Aces, Travis Touchdown: No More Heroes, and Sushi Strikers Way of the Sushido. Players interested in Wii U re-releases, Hyrule Warriors: Definitive Edition and Captain Toad will interest you. Finally, fans interested in previously released titles will get their chance to play it on Nintendo. Be sure to check out Little Nightmares, Okami HD, and  Undertale.  South Park: The Fractured But Whole, Crash Bandicoot N.Sane Trilogy, and Dark Souls Remastered also make their debut on Nintendo.
In addition, this year's E3 is looking promising, with the near-certainty of the feature of Metroid Prime 4 and a Fire Emblem title for the Switch, first mentioned in the Fire Emblem Nintendo Direct in January 2017. E3 2018 begins on June 12. Expect more surprises from Nintendo at the event.
Did your favourite game make the Top Nintendo Switch Games list? Post your thoughts and tell us your favourite upcoming Switch game in the comments!
External Links
Nintendo Direct 3.8.2018
Internal Links
Check out the demo for Kirby: Star Allies!
I'm a total fan of Japan and Japanese culture. In fact, my wish is to go and live in Japan. At least for some short period of time to see how things really work there. Because, like every other country, Japan also has some good and some quite bad sides. But, in this article, we are going to focus only on…
Love our posts? Do follow and like us: